May 6, 2020
Posted by:

Michael Effanga

Category:

Project Management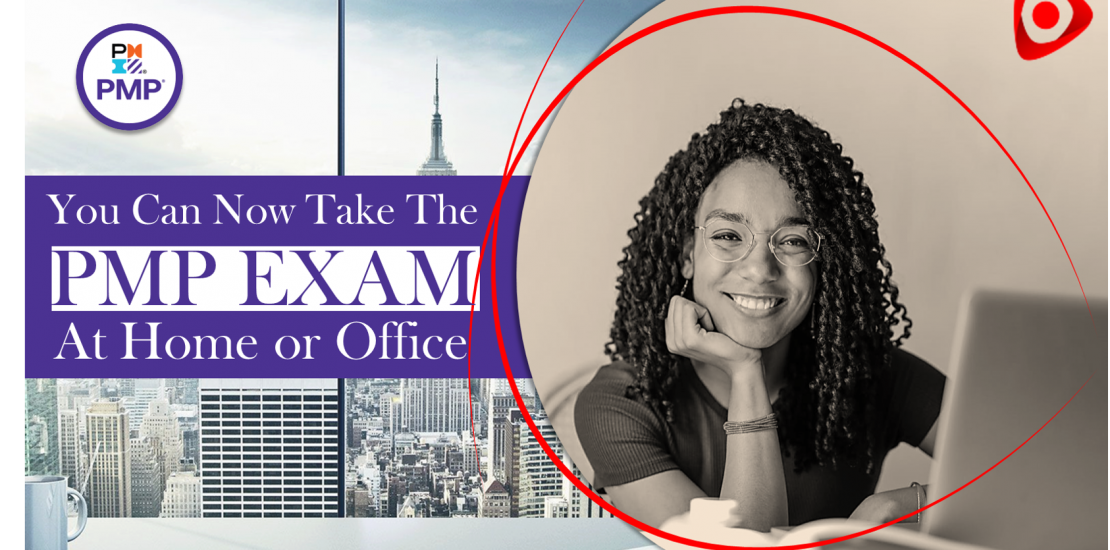 Online PMP Certification Exam Now Available
This is to announce to all PMP aspirants that online PMP certification exam is now available, they can take the PMP Certification Exam from the comfort of their homes or offices. With the effects of the global Pandemic – Covid-19, PMI made a bold move to administer the PMP exam on a secure platform using proven exam delivery technology via Pearson VUE.
By adding the online proctor test option to the list, the PMP exam is joining two other PMI certifications for online testing: the PMI Agile Certified Practitioner (ACP) and Certified Associate in Project Management (CAPM) certification exams.
Here are top frequently asked questions:
How do I schedule for the PMP online proctored exam?
Before you can schedule your exam you must have completed a training, submit and get approval on your application and submit your application payment. Once payment is received, you will then be eligible to schedule your online proctored exam.
Log in to PMI.org and navigate to "Review Application Status" under myPMI. Click "Schedule Exam". You will be directed to schedule your online proctored exam through Pearson VUE.
What do I need to do before sitting for my online exam?
Taking the PMP exam online is very similar to taking the exam on a computer testing center. The only difference is the online check-in process and that you are being proctored by a remote proctor via your microphone and your webcam.
Check out this video with an overview of the check-in process.
Basic Requirements:
Computer with a webcam
Reliable internet connection
Quiet space where you can spend a few uninterrupted hours
Before the exam date you will have the opportunity to run a system check to confirm the suitability of your computer and network access for the exam.
Will I be able to access the internet while taking PMP exam?
Your computer will be locked down once you start your exam. You will not be able to access the internet or use other software applications while taking an exam.
During the PMP exam, there is a new 10-minute break. How does it work?
Both the online proctored testing and center-based testing option for the PMP exam will now have a built-in 10-minute break. You do not need to take the entire 10 minutes, but are more than welcome to. The exam is now divided into two parts. You will start the break once you review and submit the first part of the exam. Please note, you will NOT be able to review questions from the first part of the exam after you submit it and start your break.
You will be permitted to leave the room during the break. Once your 10-minute break is over, your proctor will check you back in and you will finish the second and final part of your exam. If you do not return to the room at the conclusion of your 10-minute break, your exam session will be terminated.
Is technical software assistance available during the exam? For example, what if there is a power outage during the exam?
If there is a technical software issue, the proctor will try to contact you through online chat or Voice over IP (VoIP) using the OnVue software. If the proctor cannot contact you via chat or VoIP, they will try to call you at the phone number you provided during the check-in process. While you are not allowed to have your phone in your immediate workspace during the exam, you are permitted to use your phone in case of a technical issue to access technical support.
The proctor will work with you to try to resolve the technical issues. Any lost time because of the technical issue cannot be added back into the exam and you will not be compensated for any lost time. If you would like to reschedule, the proctor will direct you to contact the Pearson VUE Call Center with an Incident Report number they provide you. You may not be compensated depending on what technical issue occurred.
Classroom | Self paced Online | Virtual Facilitator Led