July 5, 2021
Posted by:

dexnovaconsulting

Category:

Uncategorized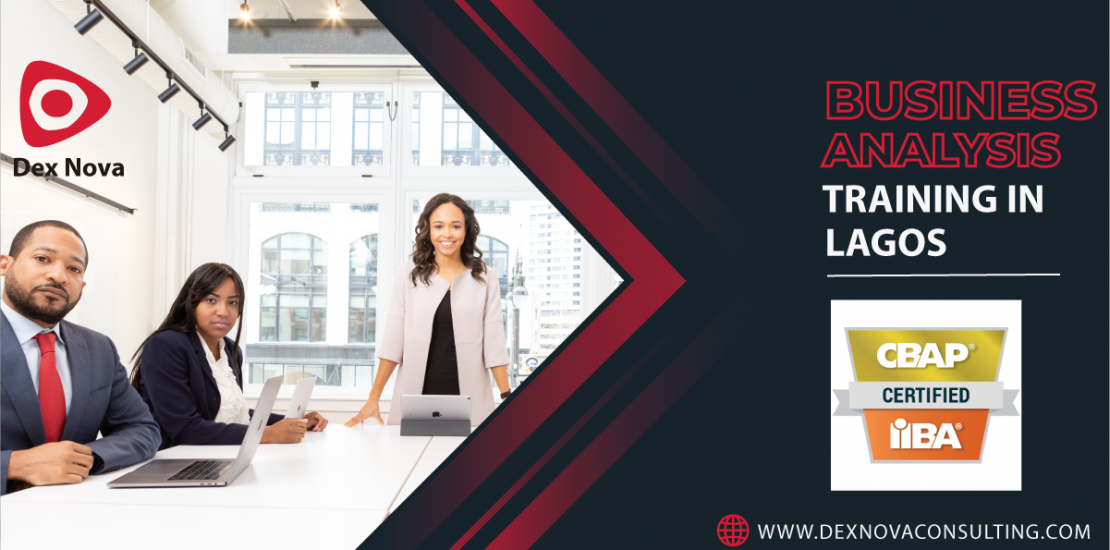 Certified Business Analysis (CBAP/IIBA)
Business analysis is the discipline of identifying business needs and determining solutions to business problems. Solutions usually include a process/organizational change component, strategic planning and/or policy development and sometimes a systems development component. Business analysis is all about defining and obtaining value from an organization's project initiatives and other endeavors. So as a Business Analyst you define and evaluate potential initiatives that best fit organizational goals.
Professional Business analysts perform a crucial role in moving an organization toward productivity, efficiency and profitability. From analytical thinking to negotiating and problem-solving all required business analysis skills. The business analyst is also responsible for benefits realization i.e., to see to it that the value of delivered project outcomes is actualized in the organization.
Consequently, the business analyst will be involved in enterprise analysis, requirement analysis and other related activities aimed at this primary purpose. The business analyst is just as indispensable as the project manager especially for organizations who want to ensure that wrong solutions are not implemented efficiently by trained project managers!
Course Benefits
The IIBA has documented the role and tasks performed by business analysts in the Business Analysis Body of Knowledge (BABOK). This course gives a comprehensive introduction to business analysis as defined in the BABOK and relates it with other interacting roles such as project management, quality analyst, financial analyst etc. This course will help to identify the tasks you might currently be responsible for that are classified as business analysis and then helps you to assess yourself for possible certification. Through practical exam hints/tips and a detailed review of the BABOK, individuals will be coached on how to prepare for the certification exams.
Course Objectives
Definition of business analysis and the role of business analysts as documented by the International Institute of Business Analysis (IIBA)
Learn the interactions between Business Analysts and other disciplines.
Learn The IIBA business analysis certification process.
Prepare to pass the Certification of Competency in Business Analysis (CCBA) or the Certified Business Analysis (CBAP) exams
Navigate the six knowledge areas and underlying competencies of the BABOK Guide.
Recognize the core business analysis tasks and techniques that form the BABOK Guide.
Learn how to structure your CCBA and CBAP preparations by taking practice questions and a simulated exam rehearsal.
Duration: 4 days
For Executive Program | View Training Calendar |
Click Here | For Self-Sponsored |