May 3, 2023
Posted by:

dexnovaconsulting

Category:

Project Management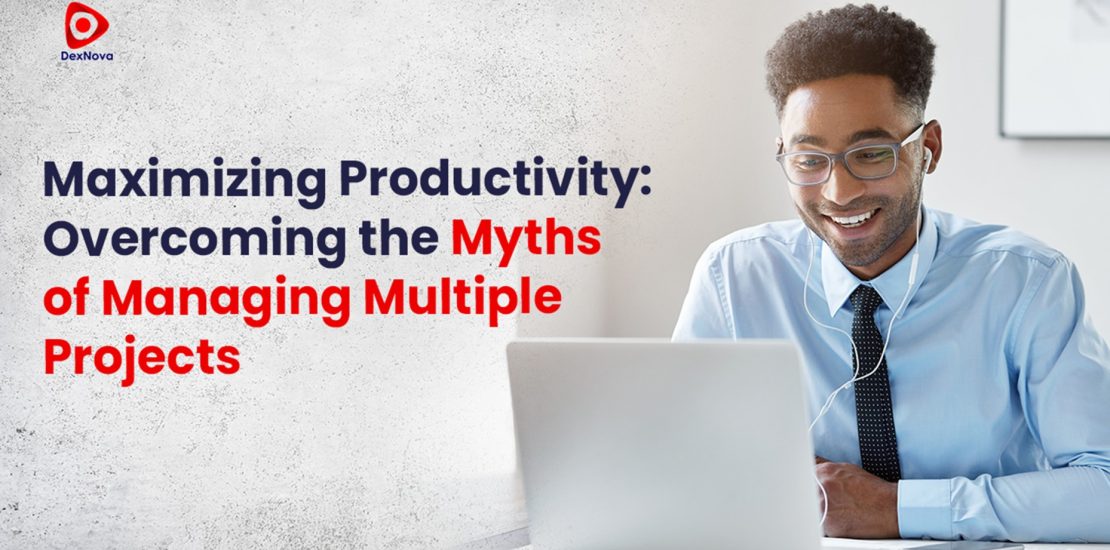 Maximizing Productivity: Overcoming the Myths of Managing Multiple Projects
Managing numerous projects at the same time can be difficult. It is necessary to juggle many timetables, finances, and resources while ensuring each project is completed on time and under budget.
Unfortunately, some fallacies surround managing several projects, making an already complicated process even more demanding. This post will debunk some of these fallacies to help you manage your many tasks more effectively.
Myth 1: Multitasking is the Key to Managing Multiple Projects
Many believe multitasking is essential to managing multiple projects, but this is a myth. Multitasking can be counterproductive, leading to a lack of focus and decreased productivity. Instead of working on various projects simultaneously, focusing on one project at a time and prioritizing tasks based on their urgency and importance is better.
Myth 2: Project Management Software Will Solve All Your Problems
While project management software can be helpful, it is not a panacea for managing multiple projects. The software can help you track timelines, budgets, and resources but cannot replace effective communication, collaboration, and leadership skills. It is essential to establish clear lines of communication and delegate tasks appropriately to ensure that each project is on track.
Myth 3: More Projects Means More Productivity
Another myth is that managing more projects equates to greater productivity. It is not necessarily true. Taking on numerous tasks can result in burnout, poor quality, and missing deadlines. Rather than focusing on the scope of initiatives, it is best to prioritize tasks and distribute resources accordingly.
Myth 4: You Can Do It Alone
Many project managers believe that they can handle multiple projects alone. While it is essential to be self-sufficient, it is also crucial to work with a team. Effective project management requires collaboration and delegation. It would help if you had a team that could support you and trusts them to carry out tasks you delegate to them.
Myth 5: You Can Manage Multiple Projects without a Plan
Project management requires a plan. Establishing clear goals, timeframes, and budgets for each project is best. Without a strategy, you will almost certainly run into hurdles and delays that you could have easily avoided with adequate planning.
Conclusion
Managing multiple projects is a challenging task that requires effective communication, collaboration, and leadership skills. However, multitasking is not the key to success; project management software can only solve some of your problems. Instead, it is important to prioritize tasks, work with a team, and establish clear plans for each project. By debunking these myths, you can better manage multiple projects and ensure their success.