How to Fund Your Future in Project Management or Business Analysis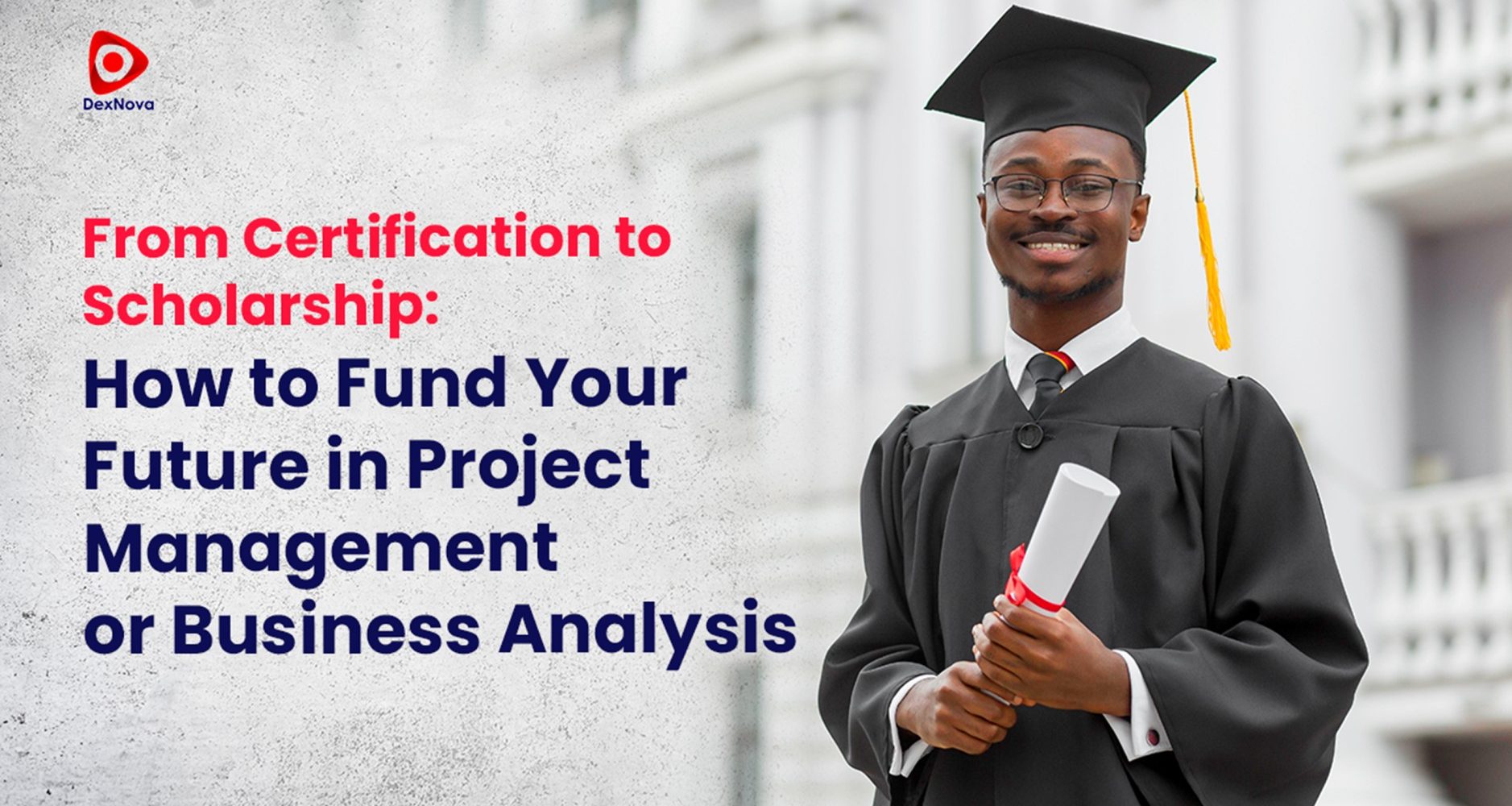 How to Fund Your Future in Project Management or Business Analysis
Earning a professional certification in project management or business analysis is worth celebrating. It signifies that you possess the knowledge, skills, and experience necessary to excel in these fields. However, earning these certifications can be expensive, so scholarships are valuable. This article will discuss how to win a scholarship after a professional project management or business analysis certificate.
1. Research scholarship opportunities:
The first step in winning a scholarship is researching available options. Look for scholarships specifically targeted toward individuals who have earned a professional project management or business analysis certification. Check with professional organizations, educational institutions, and private foundations to see if they offer scholarships in these areas. Searching for scholarships open to individuals in your industry or field is also a good idea.
2. Review eligibility requirements:
Once you have identified potential scholarship opportunities, review the eligibility requirements. Ensure you meet all the criteria, including academic or professional qualifications, residency requirements, and deadlines. Also, some scholarships may require a certain level of work experience or specific certifications, so it is essential to read the conditions carefully.
3. Prepare a strong application:
A robust application is critical to winning a scholarship. It should include a well-written personal statement highlighting your achievements, goals, and how the scholarship will help you further your career. Could you provide specific examples of how your professional certification has helped you in your current role and how the scholarship will help you continue to grow?
4. Assemble the necessary supporting documents:
Most scholarship applications require documents like transcripts, letters of recommendation, and resumes. Request these documents well before the scholarship submission date to give yourself ample time to collect and submit them. It is critical to provide explicit guidance to those submitting letters of reference so that they are aware of the scholarship's aim and may adapt their recommendations accordingly.
5. After you submit your scholarship application, don't hesitate to get in touch with them to ensure the selection panel has received all the required materials. Concerning the timetable for the scholarship grant, please let me know. I want to let you know that being informed and involved during the procedure is crucial because specific scholarships may have numerous interviews.
In conclusion, winning a scholarship after earning a professional certification in project management or business analysis requires research, preparation, and persistence. By identifying scholarship opportunities, reviewing eligibility requirements, preparing a solid application, gathering supporting materials, and following up, you increase your chances of receiving a scholarship to help you achieve your career goals. Remember, scholarships are competitive, so putting your best foot forward and showcasing why you are the best candidate for the award is essential.
Professional certification training in project management or business analysis can be a game-changer for your career. These certifications demonstrate your expertise, knowledge, and commitment to your profession, setting you apart from other candidates and opening new opportunities for advancement. In addition, with rigorous training and certification programs available, you'll gain a deep understanding of industry best practices, tools, and techniques that will enable you to manage projects more effectively, deliver higher-quality results, and drive better business outcomes. So, whether you're looking to accelerate your career, gain a competitive edge, or enhance your skills, our professional certification training in project management or business analysis is an investment that will pay dividends throughout your career.
To take advantage of the ongoing Bootcamp Training in Project Management and Business Analysis.