March 31, 2023
Posted by:

dexnovaconsulting

Category:

Project Management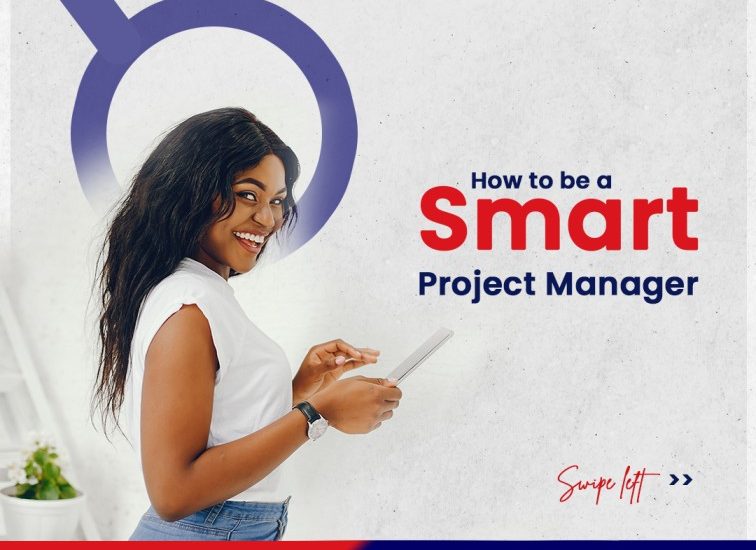 How to be a Smart Project  Manager
Project completion on schedule, within budget, and with the intended quality all depends on the project manager's responsibility. You must be intelligent and have a variety of talents beyond technical proficiency to manage projects successfully.
The following advice can help you handle projects intelligently:
Cultivate your leadership abilities.
It is crucial to build strong leadership abilities because you will be managing a team as a project manager. This entails the capacity for inspiring and motivating team members, effective communication, and making choices that advance the project.
Being a great communicator.
Any project management position requires effective communication. Effective communication with your team, stakeholders, and clients is essential. This comprises having the ability to pay attention, pose the appropriate inquiries, and understandably provide information.
Be strategic in your thinking.
You need to have a strategic attitude if you want to handle projects intelligently. This calls on you to have a broad perspective and be aware of how your project fits into the wider business plan. You should be able to recognize risks and opportunities, as well as create plans to reduce risks and take advantage of opportunities.
Be meticulous and organized.
A high level of organization and attention to detail are necessary for project management. You must be able to coordinate several projects with competing deadlines, track your progress and make sure that all your deliverables are finished on schedule and to the standard you've set.
Hone your technical skills.
While having excellent organizational, communication, and managerial skills is necessary, you also need to be technically proficient in your industry. This entails being aware of the project management's guidelines, methodologies, and tools. Applying this information to the tasks at hand should allow you to recognize risks, take steps to reduce them, and ensure they are finished on schedule and under budget.
Continue to improve.
Finally, to be an intelligent project manager, you must be dedicated to constant development. This includes looking for possibilities for professional growth, learning from your stumbles, and looking for methods to enhance your procedures and outcomes.
To summarize, being a successful project manager necessitates a wide range of abilities and characteristics, including outstanding management, communication, strategic thinking, organization as well, technical expertise, and a dedication to continual development. By honing these talents, you can become an effective and successful project manager.
Our professional certification training will help you bounce forward and make your dreams come true.  With our expert instructors, comprehensive course materials, and flexible schedules, you can learn at your own pace and on your own terms. Plus, our certifications are globally recognized and highly valued by employers, so you can increase your earning potential and open doors to new opportunities.
So why wait?  Invest in yourself and hop on the path to success with our professional certification training.